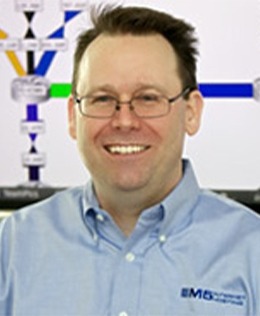 M5 Hosting started as M5 Computer Security back in 2001, helping businesses in San Diego identify broken processes in their IT infrastructure.
A few years later, I realized there was a great need for dedicated Linux servers without long-term leases or bundled services. So the company pivoted into a new line of business and became M5 Hosting.
We had five OpenBSD servers that got rented right away. We kept expanding, eventually adding FreeBSD, other Linux distributions, and Windows. By 2005, we had over 100 servers. Today, we manage thousands.
Our customers vary from independent consultants to startups to large enterprises. We equally support someone who needs a single VM and companies that require hundreds of dedicated servers in multiple data centers. In many cases, those are the same businesses that have scaled their infrastructure with us from the very beginning.
We build the infrastructure you need. You can choose cloud hosting, colocation, or dedicated servers, or combine them all under a single account in the same VLAN. Whenever you need support, our team of engineers is there to help.
As of 2022, we are 14 full-time employees. We own our network and server infrastructure, and have been growing every year, making the Inc. 5000 Fastest-Growing Private Companies list twice, in 2017 and 2021.
There are no surprises at M5 Hosting. Just a great, reliable service at a fair price. We've been around for 20 years, and we'll be for 20 more. I hope you join us.
— Mike McCafferty, M5 Hosting CEO