Dedicated Server Hosting And Dedicated Hosting Services
We've been in the managed dedicated server hosting business for more than two decades; we have your business applications covered.
So you could say we know our stuff about dedicated web hosting. But that's not all. The M5 experience is about choice in shared hosting solutions and it's about expert support that is truly there for all of our dedicated server customers. 
We can complement your cloud services with dedicated hardware systems and hosting plans when your needs require it. Whatever it is that you have going on, our team of engineers doesn't blink an eye at hosting solution customization of any scalability. Keep your business running at peak performance. Choose a dedicated server today!
Some possible requirements may include:
Advanced dedicated servers
Advanced custom configurations
High-speed local storage arrays
Encrypted physical disks
Eventual certified destruction required
Non-variable I/O performance
Software that requires a hardware key or "dongle"
External hardware such as CDMA antennae, POTS lines modem
Legacy OS support
WHY CHOOSE M5 DEDICATED SERVERS FOR YOUR CUSTOMIZED DEDICATED HOSTING SERVICES?
High Performance
Our standard dedicated server platform is a high-performance, 1U or 2U high Supermicro chassis with your choice of processors such as Intel Dual-core and single or dual Intel Xeon. We have dedicated servers available from 4GB to 512GB of RAM to manage your workload. All our dedicated servers have switched 1Gbps (1Gbit) Ethernet connections. Customized configurations are available with larger amounts of RAM or 10Gbits network. We can also colocate your provided hardware. Manage your dedicated server today!
Web-based Availability & Bandwidth Monitoring
All M5 dedicated servers are monitored for availability (pinged every 5 minutes). If your server goes down, you will be paged and/or e-mailed at the same time as our NOC. That's why we offer a web-based system allows you to review uptime statistics and historical monitoring data for your servers. We can also monitor network-based services such as HTTP, HTTPS, FTP, SMTP, POP3, DNS and others on your server for availability.
Every switch port on our network is monitored for bandwidth, errors, discards and other anomalies. You have 24×7 web-based access to graphs that detail your bandwidth utilization by speed and data transfer over time. You can also monitor your server health (CPU, disk use, memory, disk I/O, system load average). As an additional service, we can set alerts for you if thresholds are exceeded. Experience the advantages of dedicated server hosting.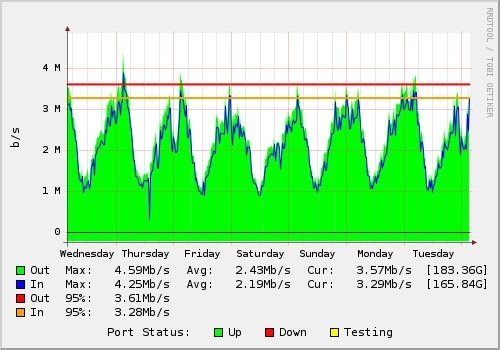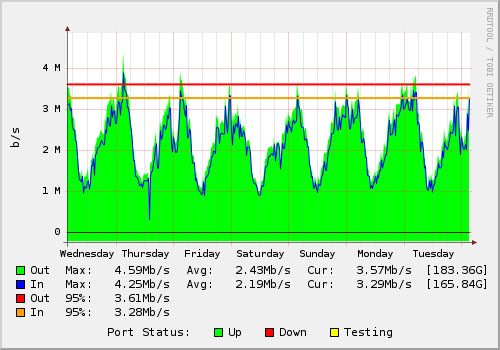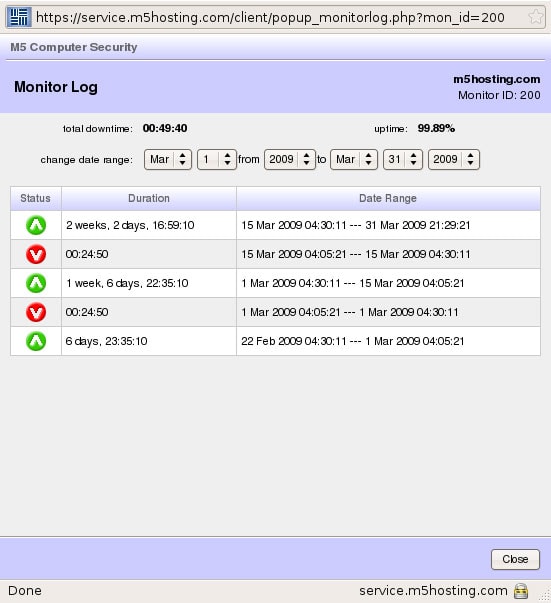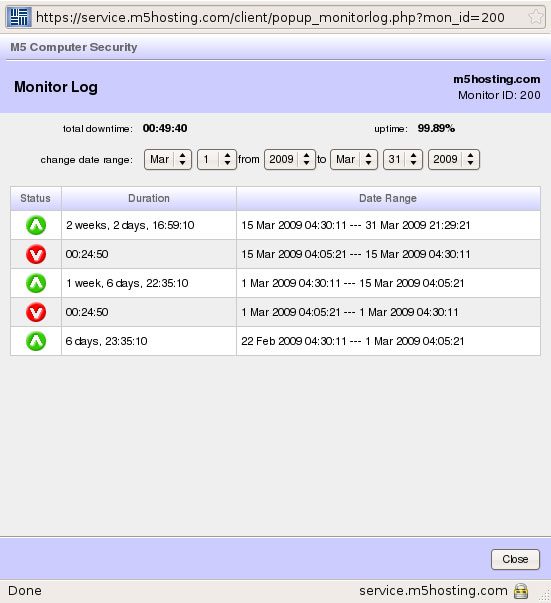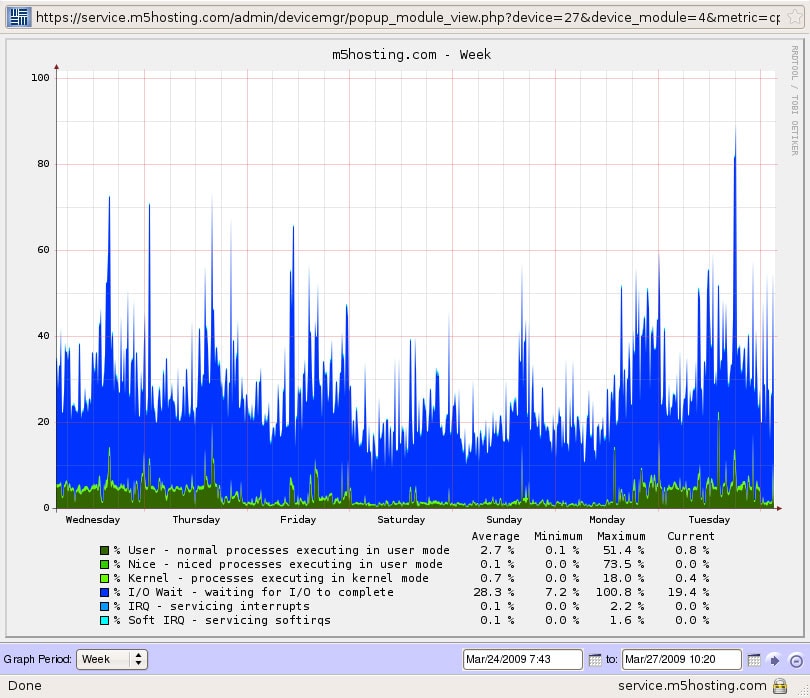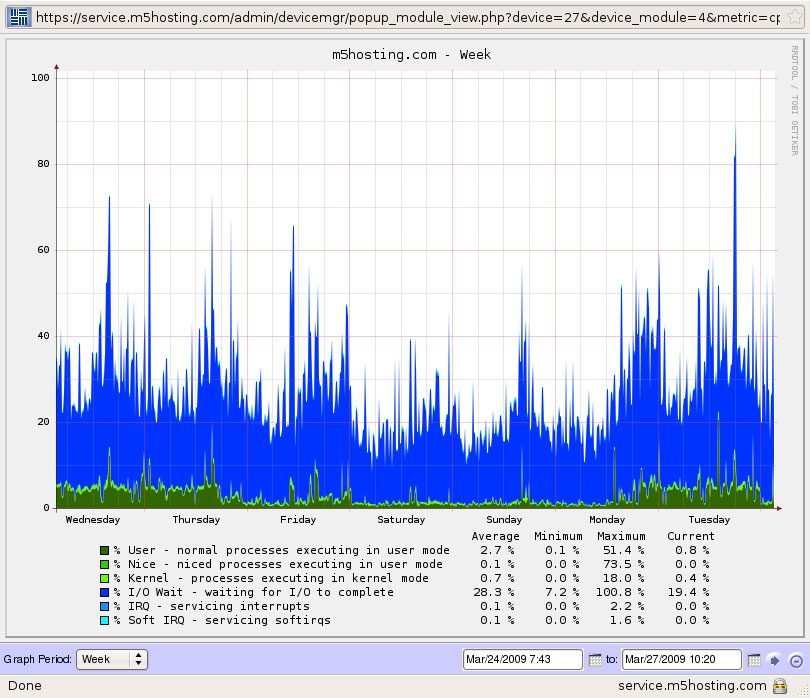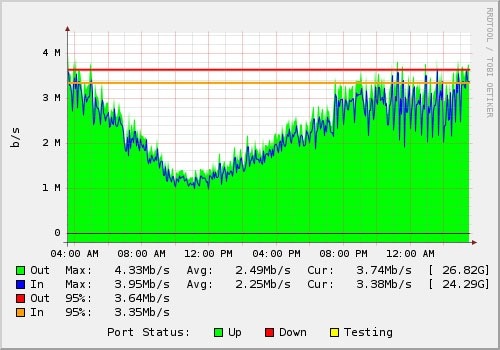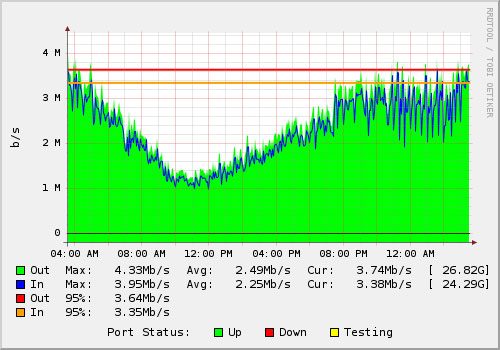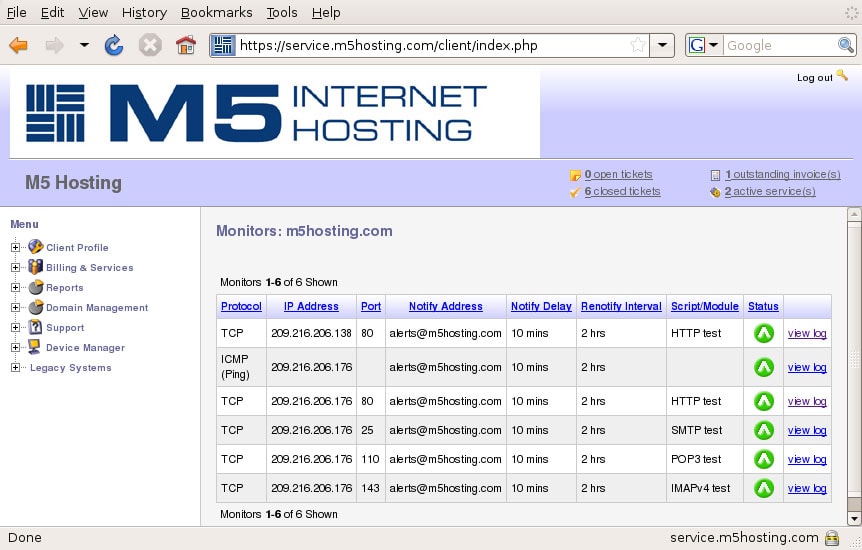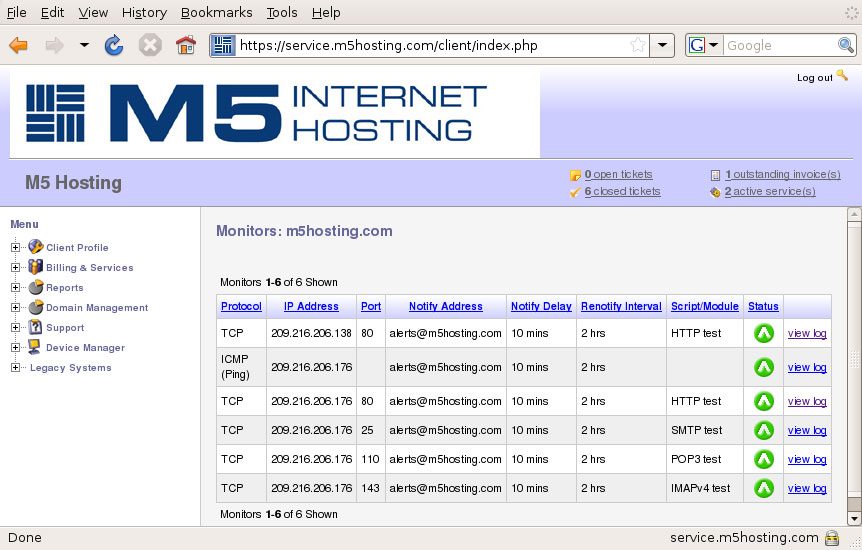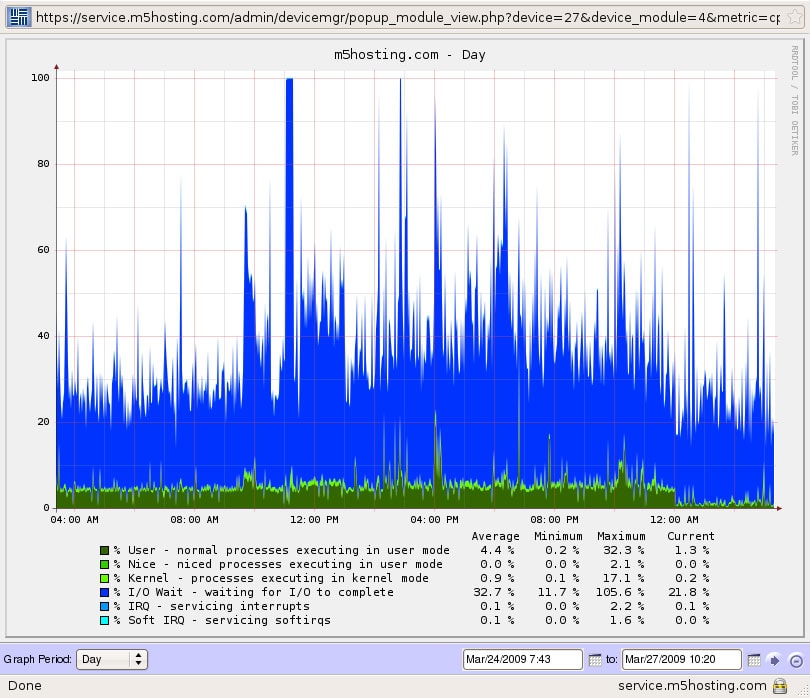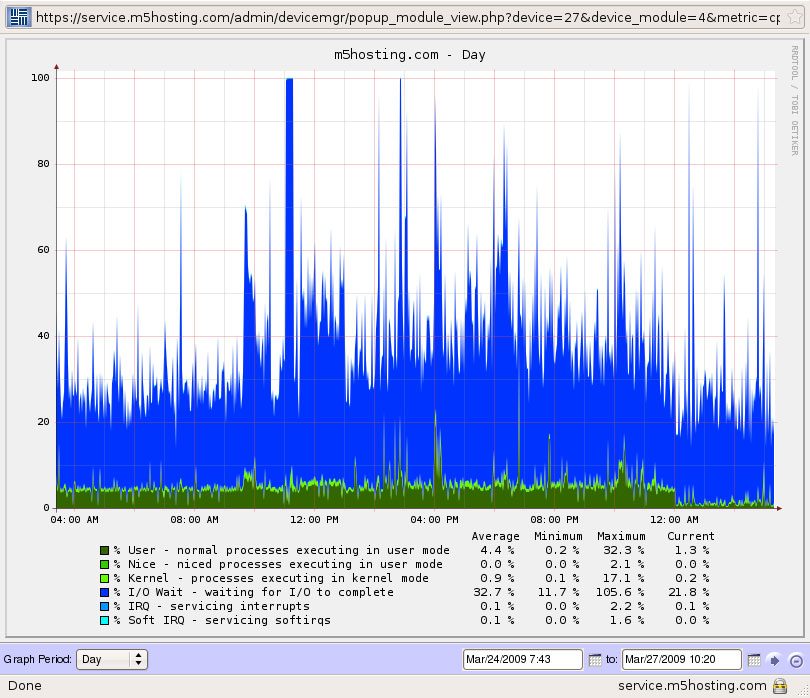 Choice of Operating Systems
You can choose from over 12 operating systems including Windows and Linux options. Choose from popular Linux operating systems such as RedHat, CentOS, Ubuntu and more for your dedicated server.
Superior Facility
The M5 facility is staffed 24×7 and is serviced with redundant air, power and network. We share the facility with some of America's top financial institutions, government contractors, biotech and research organizations, hosting companies and network security companies.
What sets us apart from other dedicated server management companies and their hosting plans?
The highest levels of server management performance and security.
M5 has the best dedicated network in San Diego. With top-tier, fully managed data centers, our network is lightning-quick, punchy response to almost anywhere in the world. If there is a better path available than the current path, then a route change is made, and the better path is used to reach that specific destination network. The selected route used for each communication will be the fastest of any of our direct connectivity to Level 3 Communications, XO Communications, Cogent, American Internet Services and others.
This enterprise-grade dedicated server solution increases performance by greater than 50% over regular BGP solutions. Standard BGP does not have any metric for level of performance and security, and cannot make route changes based on performance information like our network can.
Additional services such as premium whole disk backups, shared hosting, managed or un-managed firewall services and server load-balancing are available for an extremely competitive additional cost. We are proud of our solid performance and availability, and we look forward to serving your business needs! Uptime guaranteed!
Looking for Bare-Metal Dedicated Servers?
Take control of your server; we've got you covered! Bare-Metal Dedicated Server hosting plans are the ultimate in customization. We can customize your dedicated server however you want based on your exact needs. You can install any operating system and choose any software you want. Talk to an M5 expert today to discuss your specific needs.