Austin
Data Center
M5 Hosting provides advanced colocation services in LightEdge's Austin 2 data center, a prime location for businesses seeking high-density colocation, cloud services, and hybrid hosting. With a low incidence of natural disasters, no record of hurricanes, and distance from fault zones, Austin is an ideal location for data centers.
Austin Data center
The Austin 2 data center offers 100% uptime guaranteed by redundant cooling and power, as well as 24/7/365 on-site support. It provides access to the ERCOT power grid, which operates independently from the Eastern and Western power grids. Among the features offered are a private fiber backbone, connectivity up to 1Gbps via diverse fiber entry points, cross-connects to the full suite of cloud services, multiple Tier 1 internet providers, 100Mbps, 1Gbps, and 10Gbps ethernet drops, and fiber from more than ten carriers for point-to-point or internet connectivity. The facility also offers two-factor authentication at all critical entry points, biometric fingerprint readers, and audit-traceable rack systems with individually locking compartments.
M5 Hosting is dedicated to meeting your colocation needs and supporting your IT journey. As your organization's needs change, we can combine our Business Continuity, Cloud, or Security Services to create a hybrid solution that is tailored to your business model. Contact us today to learn more about how M5 Hosting and LightEdge's Austin 2 data center can serve your needs.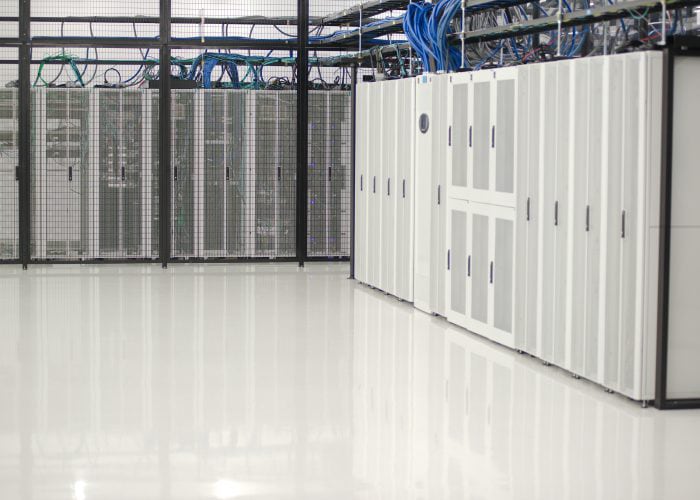 Austin 2 Data Center
M5 Hosting