San Diego Tech Data Center Hosting Services

M5 Hosting Data Center Hosting Solutions: San Diego Tech Center
M5 Hosting has a presence in two of San Diego's premier colocation facilities: The San Diego Tech Center and Lightwave Avenue.
Both of M5 Hosting's San Diego data centers provide for all planned maintenance to be performed with zero impact on operations. They are both SAS-70 Type II certified and audited annually.
M5 Hosting maintains a private, leased, dark fiber transport connection between the two San Diego data centers. Each San Diego data center has its own redundant Internet connectivity in addition to the private, high-speed, transport between facilities. The two San Diego facilities are 13 miles (21km) apart.
The M5 Hosting Data Center in the San Diego Tech Center – "Where Technology Services Mankind" is a 19,000 square foot facility. M5 Hosting's Data Center in the San Diego Tech Center is surrounded by a who's who of tech, telecom and wireless companies in this bandwidth-rich technology park. The San Diego Tech Center is owned and operated by American Internet Services. It is uniquely designed for very high power density and with complete -48v DC power service available for traditional Telco/Telecom customers. Upgrade to a comprehensive service provider today!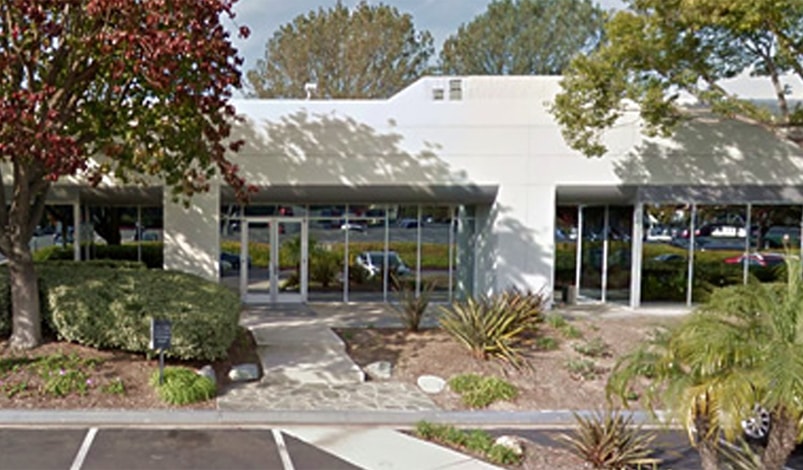 San Diego Tech Center (SDTC) M5 Cloud Zone CA1
Data Center Space
Built-to-spec private colocation cages
Locking colocation cabinets in 13u, 17u, 26u, 44u and 54u increments
Shared cabinet space in 1u increments
Advanced Cold Aisle Containment
Roof rights with excellent line-of-site
Cooling Systems
Full data-grade N+1 HVAC system
<72°F ambient air temp
Humidity controlled
Certification and Sustainability
SSAE 16 SOC 1 Type 2
SSAE 16 SOC 2 Type 2
SSAE 16 SOC 3 Type 2
Fire Detection and Suppression
VESDA system (Very Early Smoke Detection Apparatus)
Dry-pipe, pre-action, double-interlock fire suppression system
Zone-specific discharge
Network Connectivity
Multiple fiber vaults with diverse entry points
Large carrier-neutral meet-me room
M5 Hosting network upstream providers at this location: Level 3 Communications, Cogent, and American Internet Services (with peering to over 100 Networks via the Any2 Exchange at One Wilshire Blvd in Los Angeles).
Private Layer 2 transport to our Lightwave Avenue – LWDC location.
Multiple fiber providers on-site including: AT&T, Cogent, Cox, Level 3, Telepacific, Time Warner Cable, TW Telecom, XO and American Internet Services
Physical Security
24x7x365 on-site security staff
Camera with remote door release at facility entrance — only authorized personnel are allowed to enter
Biometric hand scanner at man trap entrance
Card access control at all interior doors
CCTV digital surveillance cameras
All client equipment is registered upon arrival and can only be removed by authorized personnel
Power Systems
N+1 UPS power plant
A/B, 120/208v, Single-phase/Three-phase circuits available
48 volt DC Power Available
2.5 MegaWatt emergency generator power
24-hour minimum generator run-time with fuel on-hand
Multiple fuel providers with 4 hour response or better
Client Support Services
24x7x365 on-site support staff
Remote hands services
Shipping and receiving with a loading dock