M5 Hosting Customer Focus Results in Recognition on Prestigious Inc. 5000 List
M5 Hosting Ranks No. 4,299 on the 2017 Inc. 5000 with Three-Year Sales Growth of 61%
SAN DIEGO, CA (PRWEB) AUGUST 23, 2017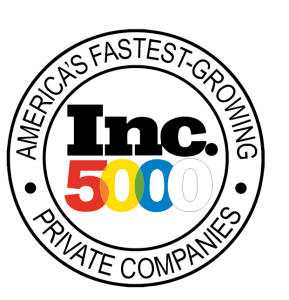 M5 Hosting, a worldwide leader in customized, high performance cloud, colocation, and dedicated server hosting solutions, today announced it has earned rank No. 4,299 on the annual Inc. 5000. The Inc. 5000 is the most prestigious ranking of the fastest-growing private U.S. companies. Inclusion in the exclusive list is a testament to M5 Hosting's commitment to enabling customer success.
Customers of M5 Hosting, from startups to Fortune 500 companies, are able to leverage dedicated servers, colocation, and cloud together in a customized hybrid architecture as a single solution. Experienced, passionate engineers dedicated to customer success have advised and supported M5 Hosting customers from startup through billion-dollar acquisitions, and continue to provide them with high performance infrastructure on a global scale.
"Most businesses need to be laser-focused on product development and taking care of customers. Building your own servers and network takes focus away from those things, and costs precious capital. We have that infrastructure ready to go, in our data centers, billed monthly to preserve your capital and focus for product and sales efforts. We are your infrastructure partner," said M5 Hosting CEO Michael J. McCafferty.
The 2017 Inc. 5000 is the most competitive crop in the list's history. The average company on the list achieved a mind-boggling three-year average growth of 481%. The Inc. 5000's aggregate revenue is $206 billion, and the companies on the list collectively generated 619,500 jobs over the past three years. Complete results of the Inc. 5000, including company profiles and an interactive database that can be sorted by industry, region, and other criteria, can be found at http://www.inc.com/inc5000.
"We are very proud to be on the list. It wasn't actually a goal of ours, however," said McCafferty. "Our only goal is to take care of our customers. Being on the Inc. 5000 list is proof that we've done that, and that makes me very happy. The growth we have enjoyed is a result of taking care of our customers well. It's our customers who propel the company's growth, and every member of the M5 team works to help bring their vision to life."
M5 Hosting was founded in 2001, and has customers in 101 countries around the world.
To learn more about M5 Hosting, please visit https://www.m5hosting.com.
About M5 Hosting
As an industry leader in customized cloud, colocation, and dedicated server hosting solutions, M5 Hosting serves hundreds of small to medium sized businesses and enterprises worldwide. M5 Hosting specializes in managing unique client needs, ranging from supporting an individual project to building highly-available, distributed hosting solutions for mission-critical applications. M5 Hosting is based in San Diego, California and was founded in 2001 as M5 Computer Security. The company has earned a perfect A+ score from the Better Business Bureau.
To learn more about M5 Hosting, please visit https://www.m5hosting.com or call 1-877-344-4678